click here to return to BMS home page
BMS/Rocksim Parts databases
The following link will allow you to download a Zip file containing "Rocksim" data files of those BMS parts usable within Rocksim. After downloading and "unzipping" them put the individual files into the folder called "New." You'll find that folder inside the "DATA" folder of RockSim. Just drop them all into the folder...
Click here to Download BMS/Rocksim Parts databases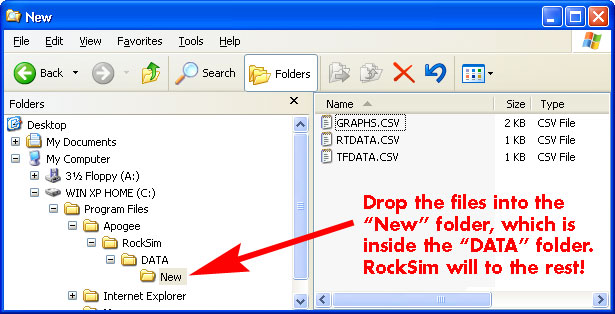 When you restart RockSim, the software automatically looks for anything in the "New" folder, and merges it into the correct parts database. Just sit back, and in a split second, your new parts are ready to use. If you have any questions regarding how to use RockSim, feel free to contact Tim Van Milligan at Apogee Components or for questions regarding any of the BMS parts call Bill Saindon at 630-257-5420 or email wsaindon@balsamachining.com

Remember that you MUST "unzip" the files from the single "zipped" file in order for Rocksim to import the data.